What is a council?
A council is a group of fraternities and/or sororities that work together to support a common mission/vision. These organizations can be grouped by affinity, history, goals, etc. Each council is overseen by a council advisor (an FSL staff member) and a team of student leaders who serve as the council executive board. Each council's executive board be be found on their individual council page.
 
The IFC works every day to endorse scholarship, leadership, sportsmanship, and brotherhood to unify the fraternity community. The University of Iowa Interfraternity Council (IFC) serves as the governing body to the North-American Interfraternity Conference (NIC) fraternities chartered on Iowa's campus. The main purpose of the IFC is to strengthen and promote the fraternity community.
Learn more about the IFC
The MGC's purpose is to promote multicultural awareness and to improve relations among all campus fraternities and sororities. The Multicultural Greek Council (MGC) is the newest and fastest-growing governing body at Iowa, serving members of multicultural fraternities and sororities, including Latino/a, Asian, and LGBTQ+ based chapters. The MGC works closely with the National Pan-Hellenic Council (NPHC) to promote chapter recruitment through Meet the Greeks/Warm Up with the Greeks at the beginning of each semester. At this program, interested students can learn all about the various multicultural chapters at Iowa. More information about Meet the Greeks will be coming soon!
Learn more about MGC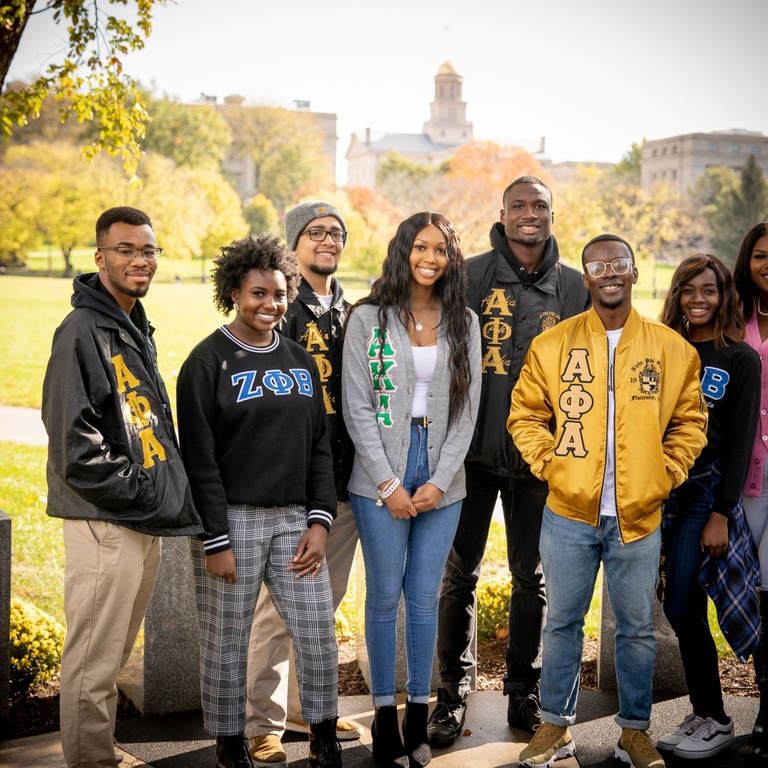 Each NPHC organization was established on the tenants of brotherhood/sisterhood, high scholarship, leadership and service to others. Iowa is proud to host six of the "Divine Nine" historically African-American fraternities and sororities on campus.  Each chapter will individually announce its membership selection/intake process in September. NPHC sororities and fraternities present information about their individual chapters for prospective members in their own recruitment format. NPHC organizations typically do not accept a student for membership until the student has completed at least 12-24 hours of college credit with a minimum grade point average.
Learn more about NPHC
The Panhellenic women work together to unite sororities, empower women, focus on common goals, and create a network of support for chapters and members. The Panhellenic Council (PHC) is the governing and servicing body for the 14 National Panhellenic Conference (NPC) sororities.
Learn more about PHC