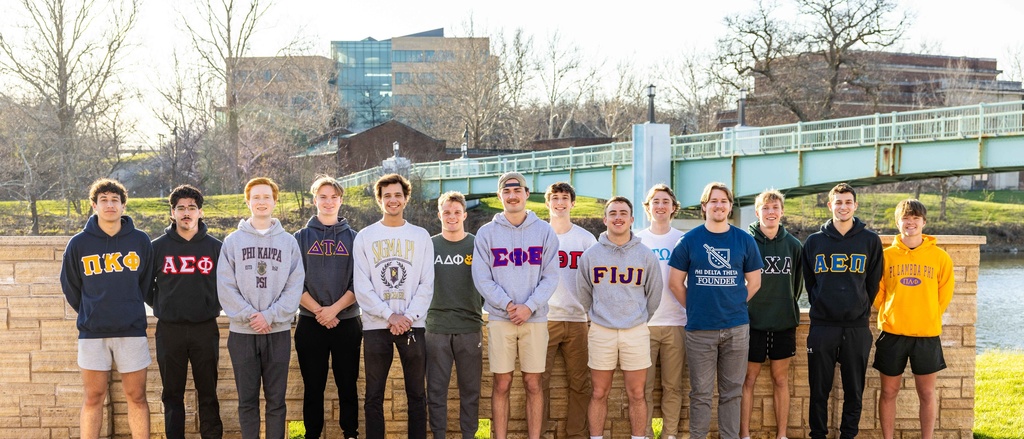 Our mission
We, the Interfraternity Council (IFC), exists to advance conditions conducive to the success of its member chapters and to promote the progress of the fraternity experience. With this aim, the IFC actively encourages interfraternalism and collaboration with other fraternity/sorority governing councils and student governance bodies. Maintaining a positive working relationship and partnership with the campus administration, alumni, NIC and inter/national headquarters of member chapters is critical toward elevating the role of the IFC.
IFC Recruitment Information IFC Scholarships
The history of our community 
The story of the University of Iowa Fraternity and Sorority Community started in 1866 with Beta Theta Pi, as the first fraternity on campus. We are proud to celebrate more that 150 years of tradition, brotherhood, and the ability to further develop young men to become better leaders.
This community has since grown, now having 17 chapters within the Interfraternity Council. Giving these chapter the opportunity to impact the lives of more than 1,000 men. The Interfraternity Council (IFC) is the governing body of all 17 of our chapters.
Get to know our council executive officers