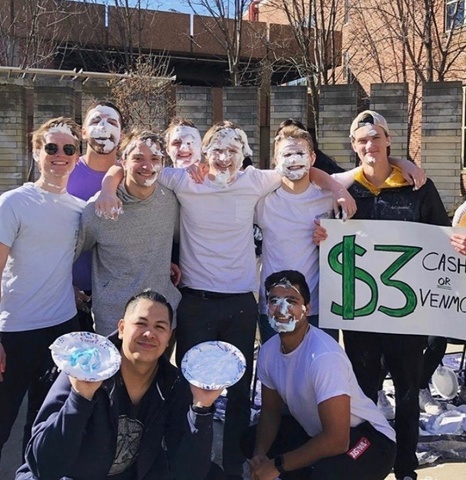 Last week was a busy one for the brothers of Pi Kappa Phi, we hosted a philanthropy event on Wednesday called Pie a Pi Kapp. This event entailed people paying $3 to throw a pie in the face of one of our members. In a little over 2 hours we raised over $500 for the ability experience which is our organization's philanthropy. We are one of the only Greek organizations who have our own organization for philanthropy. The ability experience helps people with disabilities by creating opportunities to give them the same experiences that everyone else has such as modifying buildings and parks to make them more inclusive. 
 Then on Saturday we had a group of 21 members go to the Fellowship Lodge to help renovate the building. We were there for 5 hours helping clean up the lodge and the yard. 
 It was a great week for our organization and I'm proud of our members! 
-Derek Bettendorf, President of Pi Kappa Phi